Hey there Mama
We see you. We WERE you, not too long ago. We're setting out to make postpartum care, well, a bit easier. Because it's not easy. It's HARD. And often, moms don't get the TLC they need. So swaddle your baby in love + care, AND give yourself that same love + care, too.
Say Hello to Your Postpartum Besties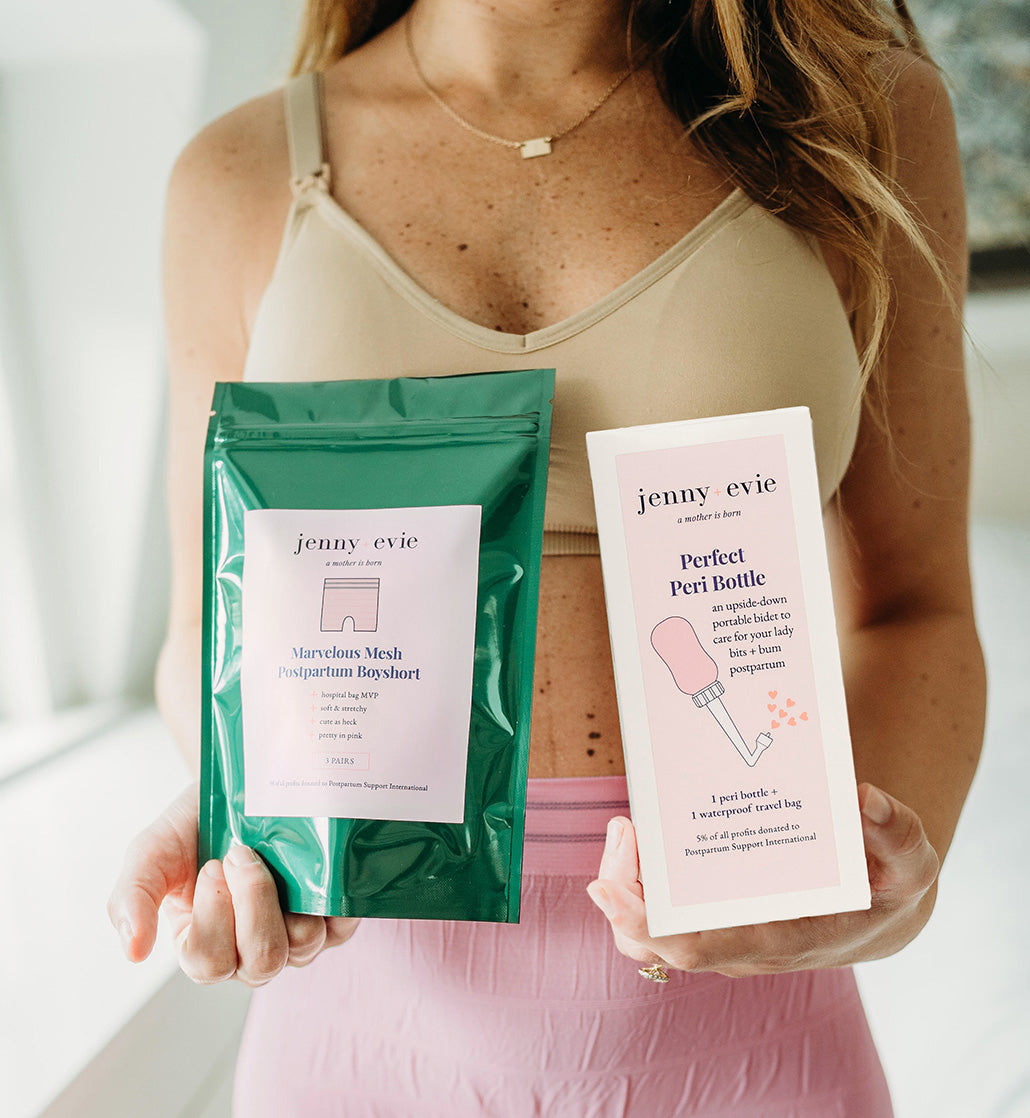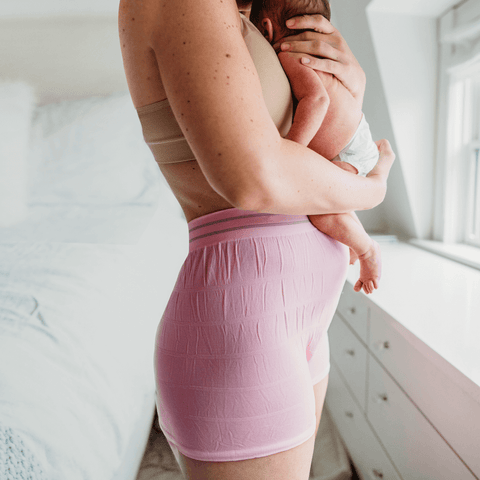 The Marvelous Mesh Postpartum Boyshort
Because just like your new baby, you should be swaddled in softness
Shop Boyshort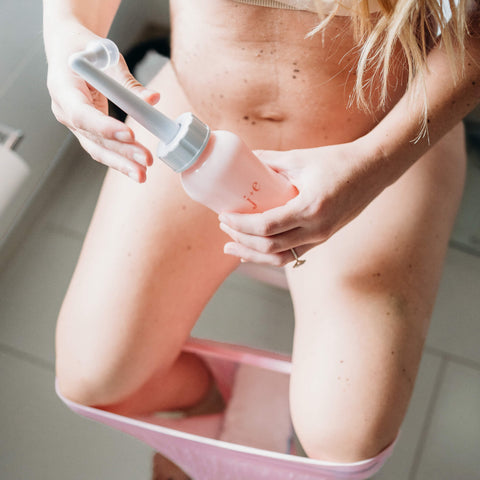 The Perfect Peri Bottle
For gentle cleansing of tender bits post vaginal or C-section birth
Shop Peri Bottle
Moms Need Check-Ins Too!
It is estimated that 1 in 5 women giving birth globally are affected by depression and other perinatal mood and anxiety disorders (PMADS).  Miscarriage, abortion, stillbirth, and infant loss also strain mental health.  That is why 5% of your Jenny + Evie purchase goes to helping Postpartum Support International provide no cost resources to women and their families.
No mom should be without support!  Call 1-800-944-4773 (4PPD), or text 503-894-9453, or email support@postpartum.net, 24 Hours a Day.
Learn More
From Our Blog Maternal: Notes on Modern Motherhood
From Our Inspiration
We got a whole channel dedicated to men throwing a ball in a hoop, and I love sports, I love watching men play sports. I get it. But there should be some birthing channels, just some, 'Did you see what she did, did you see that woman push a 10-pound baby out? Where's her ESPY?' Or there should be an award ceremony!

Michelle Obama
It's not mothering that's exhausting. What's exhausting is to nurture in a world that doesn't care for and support its mothers.

Lily Meherjot via Totum Women
We live in a culture where a mother's pregnant body is beautiful until the moment she gives birth. That's when it's time to wrap things up, tuck away the evidence, apologize for the mess. For me, personally, the body I had after birth was the one that led to transformation.

Kate J. Baer